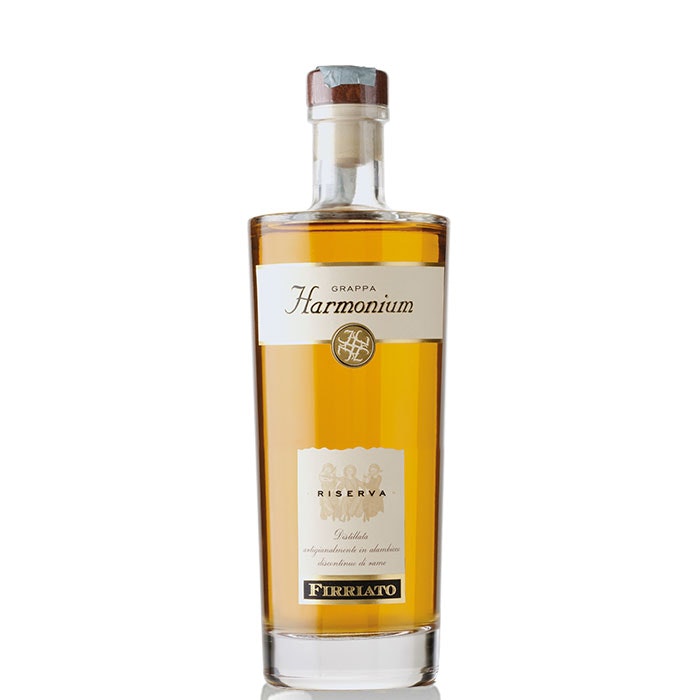 Grappa HARMONIUM Riserva






Tasting notes
COLOR
Straw yellow color tending to golden.
NOSE
Fresh and elegant, complex bouquet of white fruits, acacia flower, hazelnut and honey fragrances exalted by mineral notes.
PALATE
Delicate, elegantly concentred, expressing great fineness, characterised by great aromatic persistence on the palate.
Why we like it
Harmonium Grappa riserva is a blend of acquavite of different vintages, distilled overa maximum period of 5 years and aged in barrels of limousine oak, beech, chestnut, mulberry and cherry. Each type of wood contributes to a specific characterization of absolute authenticity and craftsmanship.